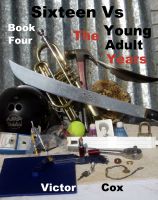 Sixteen Vs, Book Four, The Young Adult Years
by

Victor Cox
Chaos and unusual circumstances reign in Victor's life during the late '60s. At this last home location, he struggles in unique life lessons, surprising school events, and backfired plans. Tragedy in romance, a puzzling marriage start, and the military draft round out his trials. As Victor comes of age, he navigates through different types of challenges. Some successfully, and others, not so well.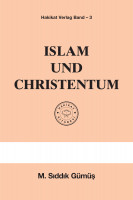 Islam Und Christentum
by

M. Sıddık Gümüş
(5.00 from 1 review)
In diesem Buch werden vorerst die himmlischen Religionen Judentum und Christentum, sowie der Islam, der die Gebote der vorigen Religionen ungültig machte, eingehend untersucht. Es wird eindeutig dargelegt, dass der heilge Koran das Wort ALLAHs, des Erhabenen ist.