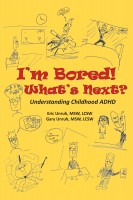 I'm Bored! What's Next?
by

Eric Unruh
This book is intended to be an affordable, quick read for parents, teachers, relatives or others interested in understanding what childhood ADHD is all about. This book purposefully does not go into intervention strategies. However, many times the only intervention required to help an ADHD child is making sure those who surround them at home and school have a true understanding of what ADHD is.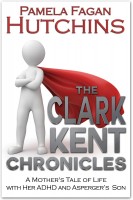 The Clark Kent Chronicles
by

Pamela Fagan Hutchins
(5.00 from 6 reviews)
The Clark Kent Chronicles: A Mother's Tale Of Life With Her ADHD And Asperger's Son A mother's tale of living with and loving her ADHD and Asperger's Syndrome son, weaving practical advice into heart-wrenching and hilarious stories from toddler to adulthood with "Clark Kent the WonderKid" and his sometimes-exhausted and frequently-baffled family.