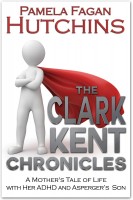 The Clark Kent Chronicles
by

Pamela Fagan Hutchins
(5.00 from 6 reviews)
The Clark Kent Chronicles: A Mother's Tale Of Life With Her ADHD And Asperger's Son A mother's tale of living with and loving her ADHD and Asperger's Syndrome son, weaving practical advice into heart-wrenching and hilarious stories from toddler to adulthood with "Clark Kent the WonderKid" and his sometimes-exhausted and frequently-baffled family.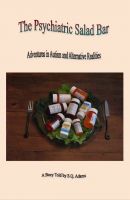 The Psychiatric Salad Bar -Adventures in Autism and Alternative Realities
by

Samuel Adams
(4.33 from 3 reviews)
One night, Sam hits the Facebook friend button and begins an email odyssey with a long lost daughter. Through these exchanges, we learn about her life, Sam's and his ongoing struggles with his high functioning autistic son, Jack. These challenges seem to have intensified over the years and he yearns for a break from bizarro world. Could this "friending" portend an alternative reality?
Related Categories