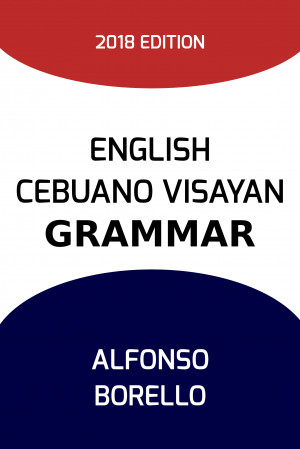 English Cebuano Visayan Grammar
by

Alfonso Borello
The 2018 edition of the grammar guide of English Cebuano Visayan is an essential reference for students, writers, and editors. It highlights basic, intermediate, and advanced rules with plenty of examples, including best practices for composition.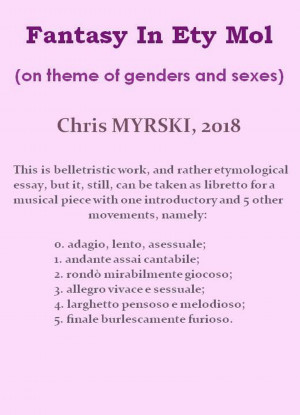 Fantasy In Ety Mol (on Theme of Genders and Sexes)
by

Chris Myrski
This is an etymological and educational paper, but written in a frivolous and funny manner, discussing the grammatical genders, some forms related with them, the sexes, the very sexual organs and other similar notions, as well also some philosophical observations about the sexes, interesting ideas which various nations keep in their heads related with the sexes.
Related Categories