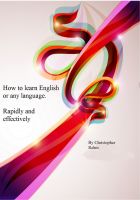 How To Learn English Or Any Other Language. Rapidly and Effectively.
(4.50 from 2 reviews)
A book that will teach you how to learn any langauge, in months instead of years. how to master basic grammar in one work day, and be speaking to people in anywhere from a few days to 2 weeks.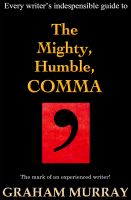 The Mighty, Humble COMMA.
(2.00 from 2 reviews)
Probably no single punctuation mark is so misused and misunderstood than the mighty, humble, COMMA. This guide is for ALL writers to ensure that their work is prose, not comedic. An omitted comma can lead to hilarious results. Don't become the laughing stock. Use the COMMA properly! It's quick, simple, and easy to learn. The correct use of the comma is the hallmark of an experienced writer.