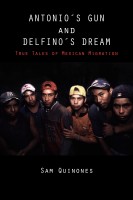 Antonio's Gun and Delfino's Dream: True Tales of Mexican Migration
by

Sam Quinones
This is journalist Sam Quinones' classic collection of nonfiction tales about Mexican immigrants, the border, and more. A dazzling follow-up to his cult classic, True Tales from Another Mexico: The Lynch Mob, the Popsicle Kings, Chalino and the Bronx. Quinones chronicles the tale of the Tomato King, of a high-school soccer season in Kansas, and of Mexican corruption in an L.A. County town.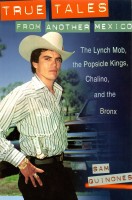 True Tale From Another Mexico: The Lynch Mob, The Popsicle Kings, Chalino and the Bronx
by

Sam Quinones
A cult classic of a book from Mexico's vital margins – stories of drag queens and Oaxacan Indian basketball players, popsicle makers and telenovela stars, migrants, farm workers, a slum boss, slain narcoballadeer Chalino Sanchez, a lynching, and a doomed tough guy. From Sam Quinones - one of the great contemporary reporters out of Mexico, the border, and the immigrant diaspora.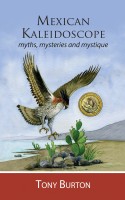 Mexican Kaleidoscope: Myths, Mysteries and Mystique
by

Tony Burton
Award-winning author Tony Burton delves into Mexico's rich history and culture. He focuses on a fascinating selection of events, individuals, myths and mysteries to explore some of the reasons why Mexico has become such an extraordinarily diverse and interesting nation. Topics include Mexican cuisine, Aztec farming, Mayan pyramids, superstitions, mythical cities, art, music, and national symbols.