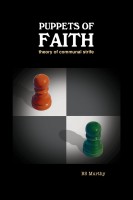 Puppets of Faith: Theory of Communal Strife
by

BS Murthy
How is it that the western-educated, non-conformist, Muslim youth all over, not to speak of the fresh converts that too from the Christian world get attracted to fight for Islam and die for it? This novel exercise that delves into this least explored aspect of Islamic ethos has the potential to expand the horizons of the Muslim mind for universal good.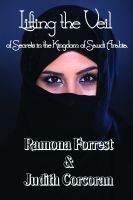 Lifting the Veil of Secrets in the Kingdom of Saudi Arabia
by

Ramona Forrest
Saudi Arabia is an ancient culture as old as time itself, yet filled with all the modern conveniences that money provides. Restless and looking for something new and exciting, two nurses traveled to this ancient kingdom to ply their skills and practice close personal contact—along with modern medical care—with people for whom slavery, buying wives, and female subjugation is just a way of life.