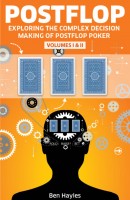 Postflop Vol 1 & 2
by

Ben Hayles
This is a must-read, ground-breaking poker book devoted to the subject of postflop play. Ben's simple and easy to follow writing style, along with over 100 sample hands, ensures that this book will appeal to both intermediate and advanced players. His opinions are based on facts and figures, not just gut feel and are backed up by hard data, having analysed millions of hands in Holdem Manager.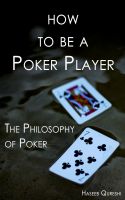 How to Be a Poker Player: The Philosophy of Poker
by

Haseeb Qureshi
In this groundbreaking book, you will discover the depths of strategy, psychology, and philosophy folded within poker. Haseeb Qureshi, retired world-class high stakes poker pro and instructor, takes you on a mental odyssey of rediscovering the game of poker from the inside out. A must-read for any pro or aficionado.
Related Categories