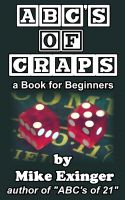 ABC's of Craps: a Book for Beginners
by

Mike Exinger
It's easy to spot the Craps tables: The crowd is energized and the action is hot. Many players never play this game – they think it too complex, with unusual jargon. Too bad – Craps is really a simple game to learn, and you can actually make money by playing smart. The ABC's of Craps is for the beginning gambler who wants to learn how to play this classic casino game, and play it well.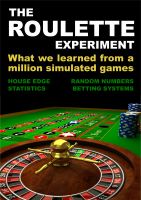 The Roulette Experiment
by

Patronus
Can you beat the house at roulette using statistics, chaos theory and other mathematical systems? Do betting systems really work? We simulated a million roulette games where we put the most popular betting systems to the test. The results were surprising.