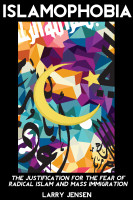 Islamophobia: The Justification For The Fear Of Radical Islam And Mass Immigration
by

Larry Jensen
(5.00 from 2 reviews)
We in the West are being led to believe by the mainstream media that opening our borders to large numbers of Muslim migrants will have a positive effect on our civilization. The reality is that the beliefs and values of Islam more often than not conflict with our own. We must put a stop to this destabilization before we pass the point of no return.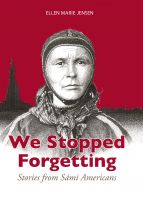 We Stopped Forgetting: Stories from Sami Americans
by

Ellen Marie Jensen
During the immigration period of 1880-1940 an unknown number of Sámi people (the indigenous people of Northern Norway, Sweden, Finland, and the Kola Peninsula of Russia) left Sápmi (Samiland; "Lapland") for North America alongside Nordic peoples. The storytellers in this book give moving accounts of the history of their ancestors and tell their own stories of cultural revitalization.