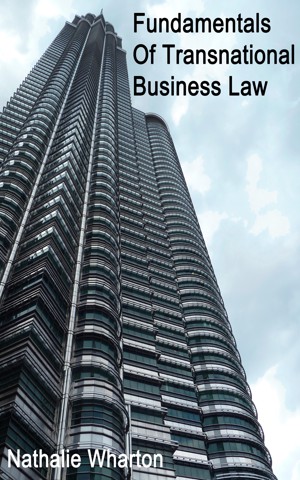 Fundamentals of Transnational Business Law
by

Nathalie Wharton
Fundamentals of Transnational Business law is a textbook for law beginners. It provides information and basic legal notions for understanding the legal framework of international trade. Written from a global perspective, it does not focus on the transnational law of any particular country.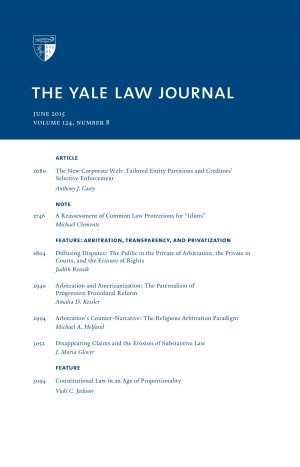 Yale Law Journal: Volume 124, Number 8 - June 2015
by

Yale Law Journal
Contents of YLJ June '15: "The New Corporate Web: Tailored Entity Partitions and Creditors' Selective Enforcement," Anthony Casey; Note, "A Reassessment of Common Law Protections for 'Idiots,'" Michael Clemente; Feature: "Arbitration, Transparency, and Privatization," by Judith Resnik, Amalia Kessler, Michael Helfand, and Maria Glover; plus Article by Vicki Jackson on proportionality in con law.
Related Categories