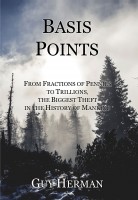 Basis Points
by

Guy Herman
Basis Points: Searing New Novel Fictionalizes U.S. Govt-Sanctioned "LIBOR Scandal" – History's Biggest, Little-Known Fraud. Meticulously researched and masterfully crafted by Guy Herman, 'BASIS POINTS' fuses fact with fiction to recount history's biggest "robbery"; a twenty-year ongoing fraud and collusion between major banks that was not only known to the U.S. Government, but fully supported.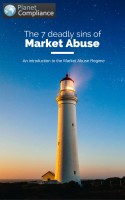 The 7 Deadly Sins of Market Abuse
by

PlanetCompliance
The book provides an introduction to the Market Abuse Regime, outlining the offenses under current regulation together with relevant case law. It also gives an outlook as to the forthcoming changes that will be introduced by the Market Abuse Regulation of the European Union.