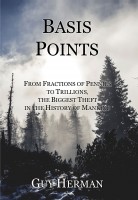 Basis Points
by

Guy Herman
Basis Points: Searing New Novel Fictionalizes U.S. Govt-Sanctioned "LIBOR Scandal" – History's Biggest, Little-Known Fraud. Meticulously researched and masterfully crafted by Guy Herman, 'BASIS POINTS' fuses fact with fiction to recount history's biggest "robbery"; a twenty-year ongoing fraud and collusion between major banks that was not only known to the U.S. Government, but fully supported.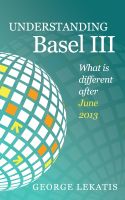 Understanding Basel III, What is different after June 2013
by

George Lekatis
His speech is interesting. We can even find more about meritocracy: "A meritocracy is a system in which the people who are the luckiest in their health and genetic endowment; luckiest in terms of family support, encouragement, and, probably, income; luckiest in their educational and career opportunities; and luckiest in so many other ways difficult to enumerate—these are the folks who reap...