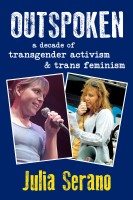 Outspoken: A Decade of Transgender Activism and Trans Feminism
by

Julia Serano
Julia Serano (author of Whipping Girl and Excluded) combines elements of memoir, historical account, gender theory, and activist philosophy in her third book, Outspoken. This collection (spanning a decade of her work as a writer and trans feminist) provides an insightful overview of where transgender activism has been, and compelling analysis of where it should head in the future.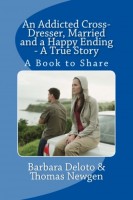 An Addicted Cross-Dresser, Married and a Happy Ending - A True Story
by

Barbara Deloto
A married couple come to terms with a husband's cross-dressing after he finally reveals his secret to his wife. A true story, fictionalized, about how something as difficult and humiliating as this, can turn into a new way of living that enhances and improves this couple's life. If the woman isn't open to the concept, it probably won't go as well as it did for this couple. 41 pages 10,500 words.