The Sky Turned Green & The Grass Turned Blue: Diane's Story
by

Diana Kelly
Diane's lover and friend, Jack, comes out seven years into their relationship expressing his well-kept secret desire to transition from male to female, Diane's world turns upside down. Diane shares her observations and reactions. In this true story, she provides an intimate view into gay and lesbian lifestyle in her attempt to gauge what impact Jack's changes might have to their relationship.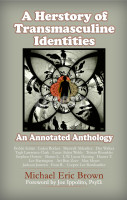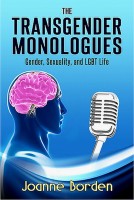 The Transgender Monologues, Gender, Sexuality, and LGBT Life
by

Joanne Borden
This is a different, informative, and entertaining book regarding issues of life, which will interest LGBT people but mostly transgender people, their loved ones, and students/professionals in the social sciences. Within the 58 monologues are a close examination of everyday issues. The author, is the winner of the Best Storyteller Award at NYC Fresh Fruit Festival of 2012.
Related Categories