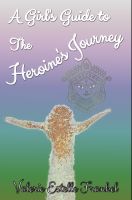 A Girl's Guide to the Heroine's Journey
by

Valerie Frankel
Suitable for all ages, this book examines 17 myths of the heroic woman from around the world. Asian, European, African, Native American (North AND South America), Australian, and Oceanic stories are re-told, examined, and discussed in detail. Each examination includes activities designed to appeal to girls 7 years old and older.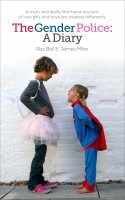 The Gender Police: A Diary
by

Ros Ball

&

James Millar
The 'Gender Police: A Diary' is an intriguing and insightful record of how people treat girls and boys differently. When Ros Ball and James Millar's son was born in 2010 they started to tweet about how people treated him compared to his big sister. What began as an attempt to retain their sanity in a gender obsessed world became a life changing experiment about gender identity.