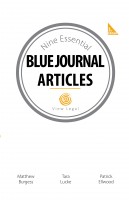 The Nine Essential Blue Journal Articles
by

Matthew Burgess
Over recent years, leading lawyers at View Legal have been fortunate to have had articles featured in The Tax Institute's monthly Blue Journal. This book consolidates each of the articles in one central location. The articles featured are as follows: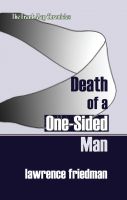 Death of a One-Sided Man
by

Lawrence M. Friedman
There's more than one unsavory side to the family Mobius. Attorney Frank May has front row seats to the quirks of the Mobius dead and would-be heirs. One, at least, was murdered in his squalid San Francisco home, sitting on a fortune that appears to be left to a cult. To untangle the estate, reluctant sleuth Frank will have to solve the murder mystery. By Stanford Law Professor Lawrence Friedman.