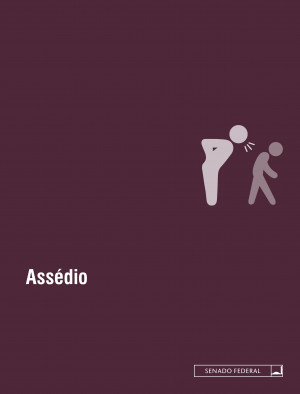 Assédio
by

Senado Federal
Neste volume, figuram mais de dez normas relativas a assédio moral e sexual, entre as quais está a Lei nº 13.185/2015, que criou o Programa de Combate à Intimidação Sistemática (bullying).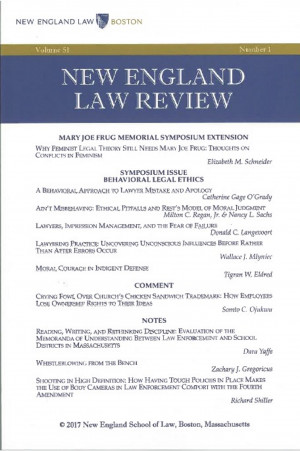 New England Law Review: Volume 51, Number 1 - Winter 2017
by

New England Law Review
Issue 1 features a Symposium, "Behavioral Legal Ethics," by Catherine Gage O'Grady, Milton C. Regan, Jr. & Nancy L. Sachs, Donald C. Langevoort, Tigran W. Eldred, and Wallace J. Mlyniec. The issue also includes an essay by Elizabeth M. Schneider, "Why Feminist Legal Theory Still Needs Mary Joe Frug: Thoughts on Conflicts in Feminism," in honor of the late Professor Frug. Plus Notes and a Comment.