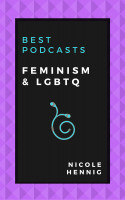 Best Podcasts: Feminism and LGBTQ
by

Nicole Hennig
An annotated guide to 17 feminist podcasts by women and 13 podcasts on LGBTQ topics. Recommended apps for listening are included along with the benefits of podcasts. This guide is for anyone interested in podcasts on feminism or LGBTQ topics.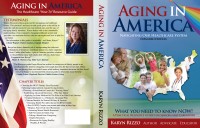 Aging in America Navigating our Healthcare System Expanded Edition
by

Karyn Rizzo
This helpful Resource Guide is helping Seniors & Caregivers Navigate around the "Business" of Aging in America. Helpful information to access benefits, resources, with the questions you don't realize that need to be asked. It helps people choose quality health providers, and understand programs that can help a loved one when care is needed. For everyone who is over 65 years old or disabled.