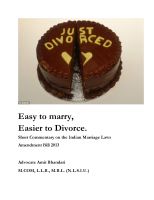 Easy to marry, Easier to Divorce.
by

Amit Bhandari
A must-read for everybody who is married or about to get married in the near future under the Hindu Marriage Act, 1955 and who is a Hindu, Buddhist, Jain or Sikh by religion and also to those who belong to different religions and have registered their marriage under the Special Marriage Act, 1954. This book discusses in detail the changes that are proposed to be made to the Hindu Marriage Act,1955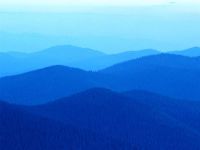 Making the Most of Your Divorce
by

Ronald Lieberman
Divorce is a life-changing event. But, it does not have to be devastating. This book will help de-mystify the divorce process and help readers through the sometimes outlandish world of family law.