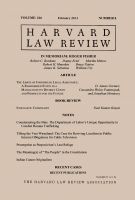 Harvard Law Review: Volume 126, Number 4 - February 2013
by

Harvard Law Review
Contents of No. 4 are: "The Limits of Unbundled Legal Assistance: A Randomized Study in a Massachusetts District Court and Prospects for the Future," by James Greiner, Cassandra Wolos Pattanayak & Jonathan Hennessy; Review, "Stochastic Constraint," by Neal Kumar Katyal; Note, "Counteracting the Bias: The Department of Labor's Unique Opportunity to Combat Human Trafficking"; and more student work.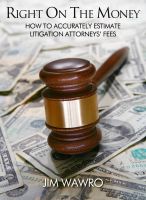 Right on the Money: How to Accurately Estimate Litigation Attorneys' Fees
by

Jim Wawro
"What's this case going to cost me?" The 2,150 words in this succinct article specifically detail how to analyze the steps necessary to resolve any litigated dispute, how to evaluate the difficulty likely to be encountered at each step, how to gauge the likely overall litigation strategy of the other side, and how to thus calculate an accurate "bottom line" for virtually any litigated matter.