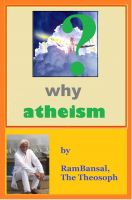 Why Atheism
Humanity is in a state of mess and it is just for spread of virus of god through religions which has been robbing off the people of their most precious possession - Intellect. Religions shut off thinking through preaching faith. Here is an analytic view of Atheism to save the humanity from further peril.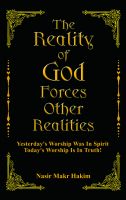 The Reality Of God Forces Other Realities
If you build a world on the basis of the unknown, the reality or fulfillment will always represent a threat of some sort. The would in which we live uses inferences, hypothises and theories and the primary reference points to substantiate its foundation. This clues us in on why there is so much change and evolution, because little is certain. This is a very unstable position to be in.