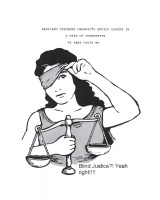 Maryland's Attorney General's Office Caught in a Mire of Corruption
by

Mark Davis
Profound Corruption by two state entities, the Maryland Board of Physicians and Maryland's Attorney General's Office, is revealed in this written work. Utilizing the law as a hammer to perpetrate an illicit action on this author and his nursing home is the substance of this work. As a result of this phony action 160 people lost their jobs, 157 patients were displaced and a doctor lost too much.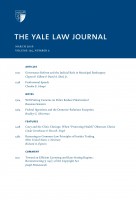 Yale Law Journal: Volume 125, Number 5 - March 2016
by

Yale Law Journal
Contents include: "Governance Reform and the Judicial Role in Municipal Bankruptcy," by Clayton P. Gillette & David A. Skeel, Jr., "Professional Speech," by Claudia E. Haupt, "Casey and the Clinic Closings: When 'Protecting Health' Obstructs Choice," by Linda Greenhouse & Reva B. Siegel, & "Returning to Common-Law Principles of Insider Trading After United States v. Newman," by Richard A. Epstein.