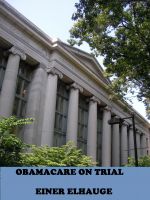 Obamacare on Trial
by

Einer Elhauge
This short book analyzes the Obamacare case — focusing on many points the Supreme Court was never told about — including the fact that the constitutional framers themselves had approved mandates to buy health insurance!. 126 pages.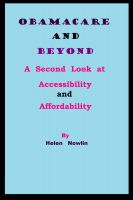 ObamaCare and Beyond: A Second Look at Accessibility and Affordability
by

Helen Nowlin
My law office was in an old building and off the beaten path. A woman walked in one day with a look of concern on her face. Her name was Mary. With a diagnosis of late stage cancer, Mary was unable to work and had consequently lost her health insurance. Discusses key provisions of the Affordable Care Act (a.k.a. ObamaCare) and educates consumers about health care reform.