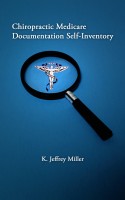 Chiropractic Medicare Documentation Self-Inventory
by

Dr. K. Jeffrey Miller
Medicare documentation is more scrutinized today than ever before, and most doctors are being driven crazy by the scrutiny. This book, Chiropractic Medicare Documentation Self-Inventory was written to help doctors document properly, increase the odds of obtaining fair reimbursement, and get some peace of mind.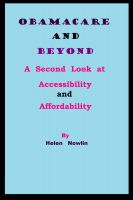 ObamaCare and Beyond: A Second Look at Accessibility and Affordability
by

Helen Nowlin
My law office was in an old building and off the beaten path. A woman walked in one day with a look of concern on her face. Her name was Mary. With a diagnosis of late stage cancer, Mary was unable to work and had consequently lost her health insurance. Discusses key provisions of the Affordable Care Act (a.k.a. ObamaCare) and educates consumers about health care reform.