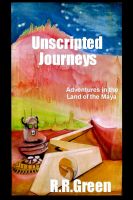 Unscripted Journeys
by

R. R. Green
(5.00 from 2 reviews)
Unscripted Journeys is a true detailed account of perils, and adventures in the land of the Maya. It includes accounts of a year incarceration in a remote Mexican prison, exclusive access to Mayan village ceremonies and interesting discoveries in this mountainous region. It takes you on journeys into out-of-the-way destinations in areas of Mexico, Guatemala and Honduras.Photos & paintings.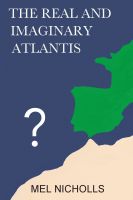 The Real and Imaginary Atlantis
by

Mel Nicholls
(5.00 from 1 review)
A new theory of Atlantis is developed assuming that Plato's tale was based on an original story that was badly muddled as it was passed on by word of mouth. By removing the apparent errors from the story a revised Atlantis is proposed. An era in the ancient world is identified that has many similarities to this revised Atlantis, and points to the possible location of the large island and seaport.