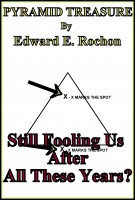 Pyramid Treasure
by

Edward E. Rochon
Tomb raiders of the world unite! A hoe-down in Egypt tonight, for tomorrow we dig at first light. Are those wily Egyptian architects still fooling us after all these years? I think, yes. There is treasure at Giza waiting to be found. It is either high or low and not where we supposed. A few suggestions offered here and how to proceed.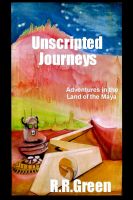 Unscripted Journeys
by

R. R. Green
(5.00 from 2 reviews)
Unscripted Journeys is a true detailed account of perils, and adventures in the land of the Maya. It includes accounts of a year incarceration in a remote Mexican prison, exclusive access to Mayan village ceremonies and interesting discoveries in this mountainous region. It takes you on journeys into out-of-the-way destinations in areas of Mexico, Guatemala and Honduras.Photos & paintings.