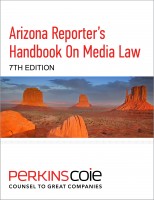 Arizona Reporter's Handbook On Media Law
by

Perkins Coie
Principal Author and Editor: Daniel C. Barr. This seventh edition of the Arizona Reporter's Handbook on Media Law was prepared by Perkins Coie LLP. This edition marks 34 years that Perkins Coie has represented the First Amendment Coalition of Arizona, Inc. and provided this Handbook to the Coalition's member organizations.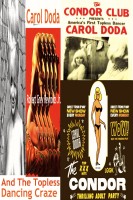 Carol Doda And The Topless Dancing Craze
by

Robert Grey Reynolds, Jr
Carol Doda came to SF as a small girl. Her mother supported herself and her daughter with odd jobs. A 13-year-old dropout, Carol worked as a clothed cocktail waitress several years before she began her topless act. Topless performers soon gained support from several California judges. Yet the issue remained controversial. A 1972 Supreme Court ruling against pornography was a key setback.