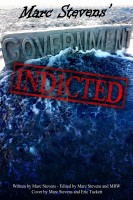 Marc Stevens' Government: Indicted
by

Marc Stevens
Government: Indicted is an indictment of the concept of government itself, not any particular group of people calling themselves a government. G:I is in two parts: the indictment showing the psychological damage and economic damage caused by the concept; then an explicit model for dealing with and resolving attacks by bureaucrats from traffic to taxes to possessing the wrong type of plants.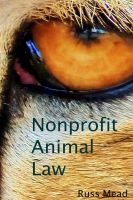 Nonprofit Animal Law
by

Russ Mead
An animal law text book and guide for lawyers who volunteer for and represent animal-related nonprofit organizations. Over 100 legal topics affecting animal shelters, animal rescues, animal sanctuaries, animal welfare groups, and animal rights groups. Animal rights and Nonprofit lawyer Russ Mead explores contemporary legal issues facing the nonprofit animal community.