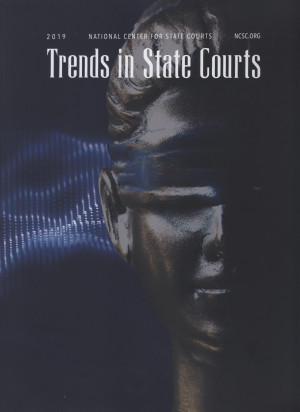 2019 Trends in State Courts
by

National Center for State Courts
Trends in State Courts is an annual, peer-reviewed publication that highlights innovative practices in critical areas that are of interest to courts, and often serve as a guide for developing new initiatives and programs and informing and supporting policy decisions.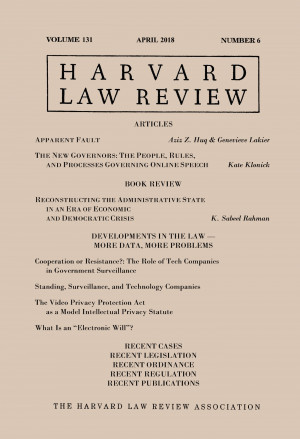 Harvard Law Review: Volume 131, Number 6 - April 2018
by

Harvard Law Review
This is the annual Developments in the Law issue: an extensive contribution, "More Data, More Problems," with focus on the role of tech companies in government surveillance; standing, surveillance, and tech companies; Video Privacy Protection Act as a model intellectual privacy statute; and the dilemma of the "electronic will." Plus two scholarly articles, a Book Review, and Recent Cases comments.