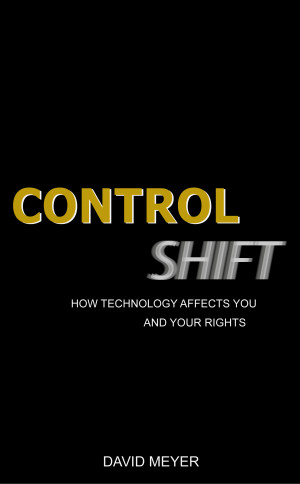 Control Shift: How Technology Affects You and Your Rights
by

David Meyer
We are at a crucial point in our development as societies and citizens. With technology evolving at a dizzying pace, we must urgently decide how to make it work for us, rather than for those who want to wield power over us. To plot our course wisely, we need to understand technology's power and how it is radically shifting the balance of our lives, for better and for worse.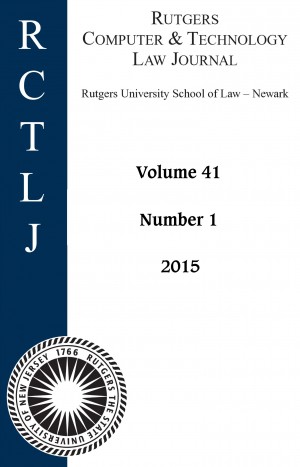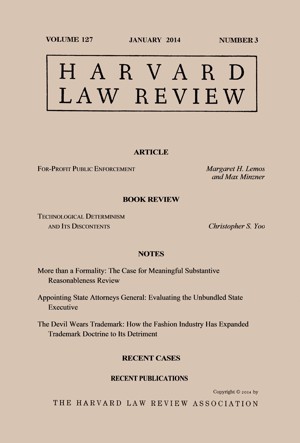 Harvard Law Review: Volume 127, Number 3 - January 2014
by

Harvard Law Review
Contents of #3 are "For-Profit Public Enforcement," by Margaret Lemos & Max Minzner; "Technological Determinism & Its Discontents," by Christopher Yoo; three Notes: "More than a Formality: The Case for Meaningful Substantive Reasonableness Review," "Appointing State Attorneys General: Evaluating the Unbundled State Executive," & "The Devil Wears Trademark" on fashion IP; plus 7 recent case notes.