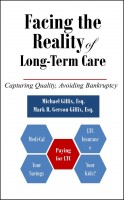 Facing the Reality of Long-Term Care
by

Michael Gilfix
Based on over 40 years' experience, the authors answer your questions and give you the information you need to develop a long-term care plan that works for you. The authors appreciate that these challenges are difficult and emotional. Their goal is to make this complicated world of long-term care – and long-term care financing – manageable for you and your family.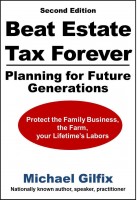 Beat Estate Tax Forever: Planning for Future Generations
by

Michael Gilfix
This timely, readable book explains how you can plan to avoid the devastating estate tax. It gives an overview of the estate planning process, and the steps you need to take to protect your family. It explains that we have remarkable opportunities to plan ahead, and shows you how to take these steps.