Voted In: Voting & Elections .. facts to remember and celebrate
by

Maxwell Smart Jr.
A collection of voter, voting & elections facts and historical events worth remembering and celebrating. Satisfy your curiosity about the Electoral College, a Gerrymander, the rise of political parties, why we vote on Tuesday in November and why presidents serve two terms in office. Plus a discussion about voting and election trends -- Voting Rights and Campaign Finance. The Fortunes of Democracy.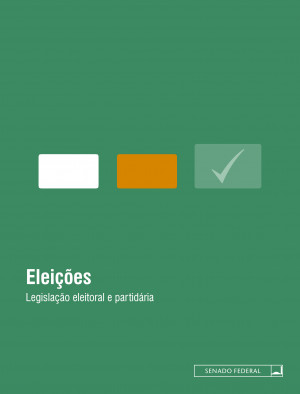 Eleições
by

Senado Federal
O núcleo desta coletânea normativa é a Lei nº 4.737/1965, que instituiu o Código Eleitoral.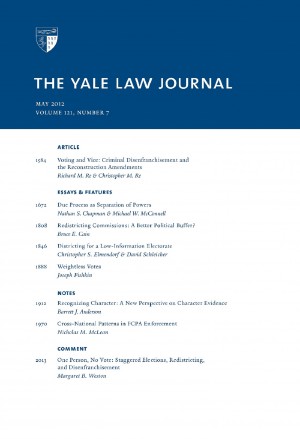 Yale Law Journal: Volume 121, Number 7 - May 2012
by

Yale Law Journal
Yale Law Journal (May 2012) features articles by such scholars as Richard Re and Christopher Re (voting and 14th Amendment), Nathan Chapman and Michael McConnell (due process as separation of powers), Bruce Cain (redistricting commissions), Christopher Elmendorf and David Schleicher (districting for low-information voters), and Joseph Fishkin (weighted voting); plus student Notes and a Comment.