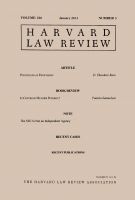 Harvard Law Review: Volume 126, Number 3 - January 2013
Contents of Issue 3, Jan. 2013, include: "Politicians as Fiduciaries," by D. Theodore Rave; Review, "Is Copyright Reform Possible?" by Pamela Samuelson; and Note, "The SEC Is Not an Independent Agency." In addition, student research explores cases on the 4th Amendment implications of "pinging" a GPS signal on a cellphone, the 1st Amendment and mandatory tobacco graphic warning, and other topics.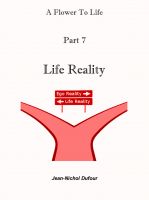 Life Reality
This is part 7 of a 10 books suite. In this one I will create the basic principles that can form a new reality on earth following the conclusions I gained from my previous writings. I will do that with my usual, casual, kick-butt style, since that's the best all round way. Still, be wary that this is revolutionary stuff not meant for everybody.