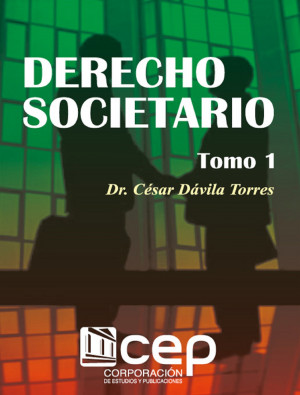 Derecho societario (tomo I, 4a. edición)
by

César Dávila Torres
En esta obra el autor hace un primer programa de estudio del Derecho Societario tratando a la sociedad como contrato y como persona jurídica, pues pretende encuadrarla en el contrato social; señalando definiciones, solemnidades y declaraciones que componen el contrato social y además lo relaciona con la compañía y la persona.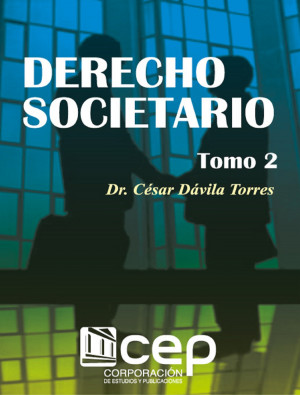 Derecho societario (tomo II, 4a. edición)
by

César Dávila Torres
En esta obra el autor continúa con el programa de estudio de Derecho Societario, en el que incluye todo acerca del origen, definición, características, constitución de la compañía anónima, además de su administración y también detalla acerca de las compañías de economía mixtas y sus exoneraciones tributarias.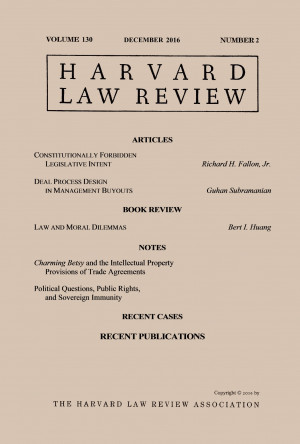 Harvard Law Review: Volume 130, Number 2 - December 2016
by

Harvard Law Review
The Dec. 2016 issue includes: "Constitutionally Forbidden Legislative Intent," by Richard Fallon, Jr.; "Deal Process Design in Management Buyouts," by Guhan Subramanian; "Law and Moral Dilemmas," by Bert Huang; Note, "Charming Betsy and the Intellectual Property Provisions of Trade Agreements"; and Note, "Political Questions, Public Rights, and Sovereign Immunity." Also, several "Recent Cases."