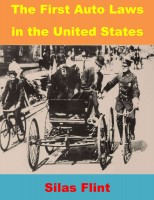 The First Auto Laws in the United States
by

Silas Flint
Stopping speeders by throwing logs in front of their car? Having a man walk in front of the car waving a red flag, to warn it is coming? Putting the initials of the driver on a piece of metal to act as his license plate? Giving a driver's license to anyone who has the use of both arms? These are but a few examples from this book of the first laws dealing with new-fangled automobiles.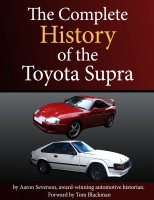 A Complete History of the Toyota Supra
by

Tom Blackman
A definitive history of the Toyota Supra, written by award-winning automotive historian Aaron Severson, with a forward by Tom Blackman of Olathe Toyota Parts Center. The book documents the development of each generation of the US-spec Supra, and includes original photos and technical specs.