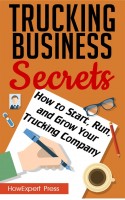 Trucking Business Secrets: How to Start, Run, and Grow Your Trucking Company
by

HowExpert
Book Description You definitely want to have a good guide on everything you need to succeed in the trucking business industry. This book will keep you out of trouble in all facets trucking business. The trucking industry has the luxury of being able to recover from small miscues, but not many of books out there go the the length this book goes to discuss matters Trucking.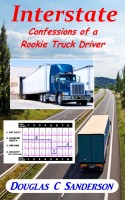 Interstate: Confessions of a Rookie Truck Driver
by

Doug Sanderson
Join author Doug Sanderson as he maneuvers his way through truck driver school and starts moving freight down the interstates from the front seat of an eighteen wheeler. Learn a little about the lifestyle of a professional driver; the long hours, the log books, the truck stops, and the reasons for the huge turnover in this industry that is so vital to our economy.