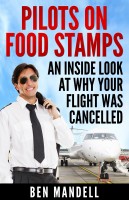 Pilots On Food Stamps --An Inside Look At Why Your Flight Was Cancelled
by

Ben Mandell
(5.00 from 5 reviews)
Pilots On Food Stamps is a true to life account of the current pilot shortage facing the United States. The author uses real time-lines and actual pilot wages to demonstrate how airline flights are being cancelled and passengers left with few options. While airlines make billions of dollars in profits, the American taxpayer is paying for the food stamps that many airline pilots qualify for.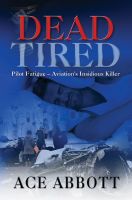 DEAD TIRED – Pilot Fatigue – Aviation's Insidious Killer
by

Ace Abbott
(5.00 from 1 review)
Dead Tired is written by a retired commercial pilot who spent far too much time in the cockpit in a state of "dead tired." A few of his personal sleep deprivation anecdotes are related in the book. However, the primary theme is an in-depth view of the current issue of cockpit fatigue and the FAA's severely belated response to a serious aviation safety problem. The cumbersome interaction of the...
Related Categories