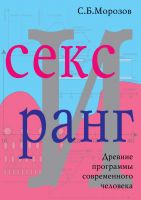 Sex and rank (in Russian)
by

Sergey Morozov
(1.00 from 1 review)
This is Russian edition. You can find English edition "Sex and Rank" by Sergei Morozov in Internet. Книга «Секс и ранг» полностью соответствует своему названию – она про секс и про то, как сексуальные отношения предопределяются ранговыми программами, доставшимися человеку от далеких предков. «Секс и ранг» рассказывает о том, как выбираются партнеры, как разные типы партнеров взаимодействуют.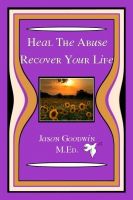 Heal The Abuse - Recover Your Life
by

Jason Goodwin
If you or someone you know was sexually abused, you or they may still be suffering from one or more of the following symptoms: unhealthy or unfulfilling relationships, issues with low self-esteem, alcohol or drug addiction, difficulty trusting others, poor self-image or body image, sexual addiction or sexual anorexia, problems with anger, and finding it hard to accept the love you deserve.
Related Categories