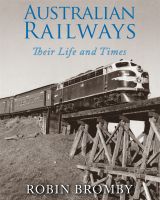 Australian Railways: Their Life and Times
The nightmare of three different gauges, the daunting challenge of building railways across vast open spaces often with no water supplies, the follies of railway lines that were rarely used—all this is the saga of Australian railways, the sheer hard work and suffering of those who gave their life in service to the railways.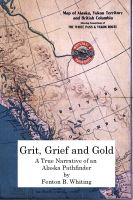 Grit, Grief And Gold: A True Narrative Of An Alaska Pathfinder
Grit, Grief and Gold is an eyewitness account of M.J. Heney's railroad building in Alaska. Whiting was chief surgeon during construction of the White Pass & Yukon Route and Copper River & Northwestern Railway, as well as a good friend of "The Irish Prince of Alaska." This epub includes the original text and photos, an appendix that expands Whiting's account and additional photographs.