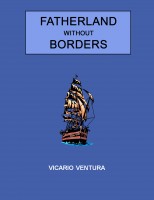 Fatherland Without Borders
by

Vicario Ventura
Vicario Ventura, born in 1951, suspended his high school studies at the age of 26 to direct his footsteps to a port of Colombia and leave as a stowaway on board a foreigner ship, with a backpack as his only possession. Thus, began a life of trips and adventures around the world which he later dedicated to the profession of seaman, compatible with his vocation of solitary traveler.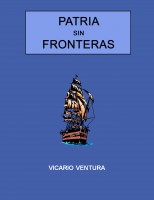 Patria Sin Fronteras
by

Vicario Ventura
Patria sin fronteras es un libro que con un realismo descriptivo relata las costumbres de 20 países lejanos y la vivencia del autor a bordo de un barco carguero con una tripulación de origen griego. Es además un libro ameno e informativo para el sociólogo, el político, el periodista y todo aquel que desconozca el mundo más allá del límite de una ciudad.