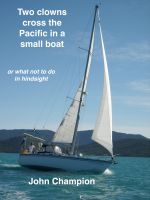 Two Clowns Cross the Pacific in a Small Boat
Tells of a sailing journey from San Diego to Australia in a 40 foot sailing boat. Covers Mexico, French Polynesia, Cook Islands, Tonga and Fiji. Also has a chapter on various events "that were too much fun," for the crew. Includes useful detail on various formalities required in the respective ports of call.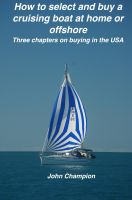 How to Select and Buy a Cruising Boat at Home or Offshore.
Outlines the selection and purchase of cruising sailing boats with particular detail on purchasing from the USA. Includes checklists for boat inspections, discussion on vessel types, tax, formalities and importation methods. A light hearted but factual read as amusing as it is informative.