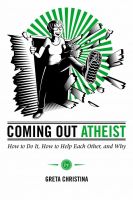 Coming Out Atheist: How to Do it, How to Help Each Other, and Why
Coming out as an atheist is a powerful, liberating act. But telling people you're an atheist can be risky. What are the best ways to do it? And how can we help each other take this step? In this compassionate, friendly, down-to-earth guide, based on hundreds of coming-out stories, popular author Greta Christina offers concrete strategies and guiding philosophies for coming out as an atheist.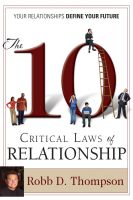 The 10 Critical Laws Of Relationship
Why am I here? Is there a purpose for my life? Are these questions stirring within you? Dr. Robb Thompson has discovered a dynamic key that will revolutionize your life: "The single most important factor that defines your future is the relationships you embrace." This book will enable you to recognize the right relationships that will unlock the door to your purpose and your future!