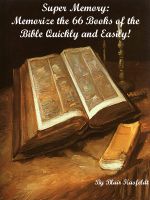 Super Memory: Memorize the 66 Books of the Bible Quickly and Easily!
by

Blair Kasfeldt
Are you teaching or learning the 66 books of the Bible? Let me show you how to quickly and easily memorize the books of the Bible -- No rote memory work required! Using fun and imaginative methods you will learn the books of the Bible in order faster than you ever thought possible. Using these techniques you will know the books of the Bible forwards and backwards -- literally!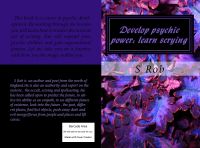 Develop psychic power: learn scrying by S Rob
by

S Rob
Everyone has psychic power, and it can be developed. This book is a course in psychic development. It allows anyone to develop psychic power. In the years ahead you will be glad you have developed such ablities.