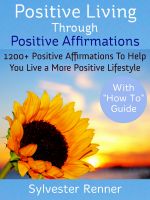 Positive Living Through Positive Affirmations
by

Sylvester Renner
(5.00 from 2 reviews)
Want a more positive outlook on Life? Do you wish your life was more positive and fulfilling? This book contains over 1200 positive affirmations, covering a wide range of categories that will help you re-program your mind. Reading and meditation on a few positive affirmations each day and throughout the day will help you start and continue each day with a much more positive approach to life.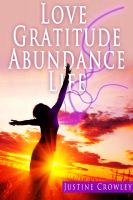 Love. Gratitude. Abundance. Life.
by

Justine Crowley
(5.00 from 1 review)
We all want a better quality of life than the one we already have. Our creator wants us all to prosper and be of service to others. We are here to unleash our gifts and talents to the world, and be well rewarded for this. The wheel of life is meant to be balanced, and Love. Gratitude. Abundance. Life. brings about 16 life lessons to help people attract and maintain abundance and prosperity.