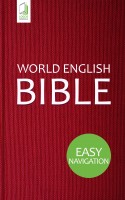 World English Bible: Easy Navigation
by

Logos Media
The World English Bible is an update of the American Standard Version (ASV) of the Holy Bible. Its style, while fairly literally translated, is in informal, spoken English. The WEB is designed to sound good and be accurate when read aloud. This ebook edition offers a very intuitive and user-friendly navigation.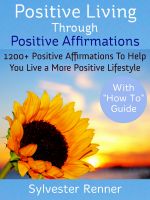 Positive Living Through Positive Affirmations
by

Sylvester Renner
(5.00 from 2 reviews)
Want a more positive outlook on Life? Do you wish your life was more positive and fulfilling? This book contains over 1200 positive affirmations, covering a wide range of categories that will help you re-program your mind. Reading and meditation on a few positive affirmations each day and throughout the day will help you start and continue each day with a much more positive approach to life.
Related Categories