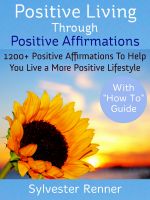 Positive Living Through Positive Affirmations
(5.00 from 2 reviews)
Want a more positive outlook on Life? Do you wish your life was more positive and fulfilling? This book contains over 1200 positive affirmations, covering a wide range of categories that will help you re-program your mind. Reading and meditation on a few positive affirmations each day and throughout the day will help you start and continue each day with a much more positive approach to life.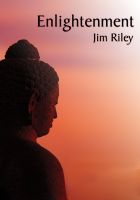 Enlightenment
(4.00 from 1 review)
Enlightenment does not belong in Heaven or Nirvana. Brilliant lands have no need of lamps. This often-dark world does. We each have a heart. Thus, we each hold a key that opens the door to enlightenment. There is no other key to search our pockets for.