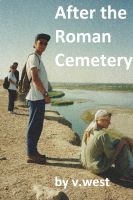 After the Roman Cemetery
by

V West
(4.67 from 3 reviews)
After the Roman Cemetery is a true story about a very unexpected and tragic event that occurred on what was supposed to be a typical sightseeing day in rural Syria by a typical American girl. Most things we hear about Syria are the political events shared in the media. Here we share a very personal event as written in the author's diary on October 10, 1993.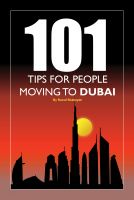 101 Tips for People Moving to Dubai
by

Raouf Shabayek
Many people fall in love with the amazing cosmopolitan city of Dubai when they visit. Dubai offers a window into Arab culture, a relatively low crime rate, spectacular shopping, dining and wonderful opportunities for professionals. It is a major hub for the Middle East. There are no income tax responsibilities for many professions. This is by far one of the biggest perks to working in Dubai.