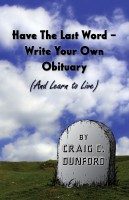 Have The Last Word – Write Your Own Obituary (And Learn to Live)
by

Craig C. Dunford
A self-help guide to writing your own obituary. Learn the secrets not often shared about living a full and happy life. Obituaries can contain some of the most interesting, amazing and touching stories imaginable. This guide provides step by step details and nearly a hundred examples written by some of the most fascinating people of this century. You too can have "the last word".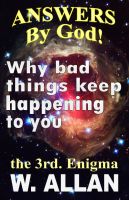 Answers By God! Why Bad Things Keep Happening To You
by

William Allan
Bad things seem to happen to everybody, but for some people the string of bad events seems to be endless and pervasive. There are many reasons that bad things happen, and in this book you will learn how reality is constructed and how to create positive events in your life instead of negative events. I outline steps you can take to rid yourself of the negativity and create a fulfilling life.
Related Categories