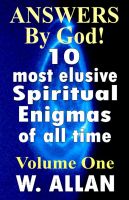 Answers By God! 10 Most Elusive Spiritual Enigmas Of All Time
by

William Allan
In this book you will learn how answers are explained through the use of automatic writing. You will find answers to ten of the most enigmatic spiritual enigmas of all time. You will learn exactly what God is, how he answers prayers. You will learn where aliens exist, how levitation happens, and the term Old Souls will be explained. You will discover why bad things happen to you and much more.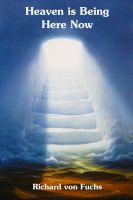 Heaven Is Being Here Now
by

Richard von Fuchs
Failing at careers and marriage, Helmut von Kampen starts a New Age church in British Columbia to cash in on the spiritual disorientation of the West Coast. He attracts masses of discontent people but the organization grows out of his control.
Related Categories